Tax look up click here: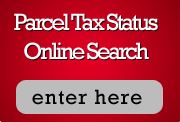 ONLINE TAX PAYMENTS
**You may select e-check or credit card**
Convenience fee will apply
Click this button. No need to make an account. Enter just your road name (less is more), hit search and the list of properties will come up. Select your property and put into shopping cart. Be sure to select e-check if you don't want to use your credit card. Please call if you need assistance.

SENIOR FREEZE - Blue booklets have gone out in the mail at the beginning of March. You can drop your tax certification in the tax box to filled out and returned, or mail it in to be filled out and returned. Deadline to apply is 10/31/2023. 1-800-882-6597 for questions. Booklets available in the office for new filers.

The Tax Collector is responsible for the billing, collection and reporting of taxes for all non-exempt Township properties.
Property taxes are based on the assessor's valuation of real property and levied for the calendar year. The taxes for the Township, local school district, county purposes and both local and county open space are combined into one levy that is apportioned on the tax bill by rate and amount for taxpayer information only. Taxes levied for purposes of the local school district cover the current calendar year.
Green Township's tax rate for 2023 is as follows:

County Tax $0.631

County Open Space $0.002

District School Tax $2.500

Municipal Open Space $0.010

Local Municipal Tax $0.672

County Library Tax $0.049

Total Rate for 2023 $3.864 per $100 of assessed valuation
*Please be advised there is a $20.00 fee for all returned checks.
*Property Tax Relief Programs: https://www.state.nj.us/treasury/taxation/relief.shtml
*Tax Payer Bill of Rights: http://www.state.nj.us/treasury/taxation/pdf/lpt/LocalPropertyTax.pdf

Please contact my office for information concerning veteran deductions and senior/disabled deductions.
Office hours are Monday, Wednesday and Thursday 8:30 am to 2:30 pm. The mailing address is Green Township Tax Collector, P.O. Box 40, Tranquility, NJ 07879. I can be reached at 908-852-9333 x-14. or email me at

taxcoll@greentwp.com
__________________________________________________________________________

Frequently Asked Questions
Q:Can I pay my taxes online?
A: Yes as of 1/11/2021 - see tab on this page or home page.
Q:What deductions are available to Green Township residents?
A: Veteran/Widow of a veteran deduction-must be an honorably discharged veteran from a specified time frame and a New Jersey resident. For a veteran deduction, proof of discharge will be needed. For a widow of a veteran, included with the above, a copy of the marriage and death certificate will be needed to accompany the application.
Senior deduction is for residents 65 years of age or older as of October 1 of the pre tax year, living in the residence they wish to claim, and their income does not exceed $10,000 a year, excluding some or all of their social security or certain pensions. Applications for either deduction can be picked up at the Collector's office.
______________________________________________________________________________________

Important Dates
Taxes are due on the first of February, May, August and November of each year.
There is a ten calendar day grace period for each, with all payments due in our office no later than the 10th of the month they are due.

Green Township does not accept postmark for tax payments.
______________________________________________________________________

Important Links