Saturday, October 3rd
Please see flyer for more information
Please click here for Yard Sale Maps
____________________________________________________________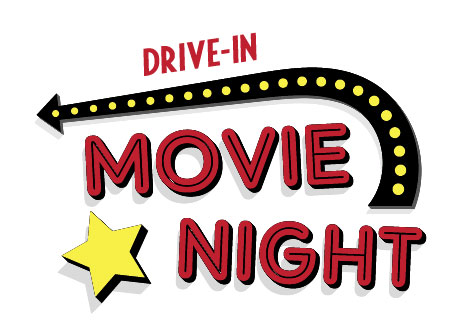 "NIGHT AT THE MUSEUM"
Saturday, October 10th
Trinca Airport - 131 Airport Road
Field opens at 6:00pm - Movie starts at 7:00pm
REGISTRATION IS REQUIRED
Please click here for registration form
Once you are registered, you will receive an email on Thursday, October 8th with your row and space number. Trucks and SUV's will be placed in the back rows and smaller cars will be placed in the front rows for the best viewing possible. You will not need to line up early to "get the best spot" because your space will already be designated and open for your arrival no matter what time you get there. All vehicles are expected to be in their space by 6:50pm.
Each space will have a socially distant area available for families to sit in chairs and on blankets. Please note: most vehicles will be parked on pavement so chairs are highly recommended. You will also have the option of remaining in your vehicle and listening to the movie through your radio.
Firehouse Pizza will be on site selling $1 slices. Drinks will also be available for purchase.
NO ALCOHOL IS PERMITTED ON TOWNSHIP PROPERTY.
NO PHONE REGISTRATIONS WILL BE ACCEPTED.
Questions??? please call 908.852.9333 ext. 13
Rain Date: TBD
All COVID-19 guidelines will be followed.
Please check back often as more information may be added as we get closer to the event.
This event is brought to you by The Green Township Recreation Advisory Committee and is sponsored in part by Tranquility Farms.
___________________________________________________________
Please note:
The Card Club has been postponed indefinitely due to
COVID -19 restrictions

Card Playing Group
All Skill Levels Welcome!!
Every Friday
7:00pm to 9:00pm
Municipal Building - downstairs far left door
___________________________________________________________________
____________________________________________________________________

GREEN TOWNSHIP SPORTING CLUB (GTSC)
In the Fall of 2010 the Green Township Sporting Club was reactivated for the purpose of the operation of youth and adult athletic activities in Green Township. Currently the following sports are available:

President: George Cramer: Geroge.cramer@getinge.com;
(H) 973-786-0392
Vice President : Al Kaiser
Treasurer: Matt Fox
Secretary: Raquel DaSilva



GIRL'S SOFTBALL
(spring)
Please contact:
Mike Morodan at mmorodan@aol.com or 973.670.9450
Ray Vena at raymond.v20@gmail.com or 917.509.6078


YOUTH BASKETBALL
Rec and Travel (winter)
Contact: Matt Fox 973.219.7872 or mfox@greentwp.com
Registration opens in the fall. Travel try outs in October. Start date early November.

ALL OTHER RECREATIONAL SPORTS WILL BE COMBINED
NEWTON/ANDOVER/GREEN TEAMS FEEDING
INTO NEWTON HIGH SCHOOL



YOUTH SOCCER
Newton United (fall & spring)
visit www.newtonunited.org
Rec & Travel opportunities.
Fall Registration opens in the summer. Start date approximately 2nd week of September
Spring Registration opens in the winter. Start dates TBD by weather but approximately April.



FOOTBALL AND CHEERLEADING
Newton Braves Youth Football League (fall)
visit http://www.nbyfl.com
Registration opens in the spring. Start date August 1st .



WRESTLING
K-8 boys and girls (winter)
Contact: Sharon Childress 973-670-2562
Email: chil@ptd.net
Registration opens in September. Start date - beginning of November.


COMPETITION CHEERLEADING
(fall-winter)
NOTE: each participant must be registered & actively participate in either Fall (football) or Winter (basketball) Cheer Rec programs
Contact: Betsy Murray or Karen Crossley
Email: njalbraves@yahoo.com
Registration opens in summer with potential try outs. Practices start September.



CHEERLEADING WINTER/BASKETBALL
(winter)
Contact: Karen Crossley 973-670-4394
Email: newtonbbcheer@yahoo.com
Registration opens Fall. Start date November.



BASEBALL
Lackawanna Newton Little League (spring & fall)
http://www.lackawannalittleleague.siplay.com/site
Registration opens winter. Start date tbd by weather conditions.
Anticipate a clinic around March.



LACROSSE
Newton Braves Youth Lacrosse Club (spring)
visit: www.nblax.com.
Registration opens in November. Start date March.



SWIM TEAM
Tranquility Thunderbolts (summer)
Contact: all inquiries to Melissa Lewandowski email: melew@ptd.net
Registration opens end of April. Practice begins by the end of June.
No previous competitive swim experience required.
Note: membership to Lake Tranquility is required.



SWIM TEAM
Newton Shark's Swim Team (summer)
Visit:www.newtonswimteam.com
Registration opens March. Season start TBD but expected following last day of school.


OTHER SPORTS AVAILABLE TO GREEN YOUTH

ROLLER HOCKEY
www.newtonrollerhockey.com



ADULT LEAGUES
ADULT VOLLEYBALL – (winter) contact Randy Gould at randygould40@gmail.com


---
---